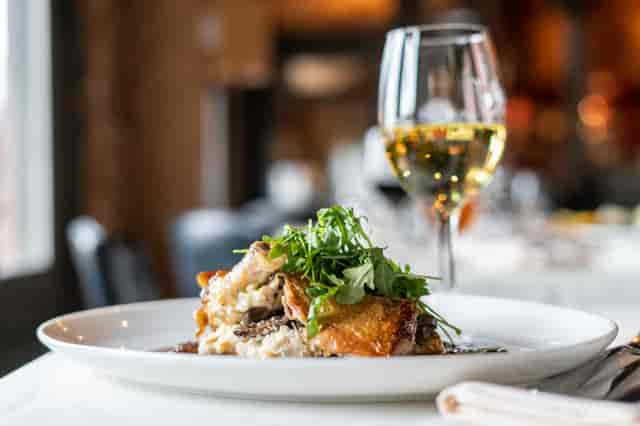 Thursday
Become a VIP
Receive updates on special events, new menu items, menu reviews, and more!
Thursday
Thursday

All Items Packed With Heating / Serving Instructions
Pickup Between 2pm - 5pm

Contactless Pick At Tosca Back Door
Limited Availability

Call Tosca 781-740-0080 To Reserve
Or Email [email protected]
Please include a contact number so we can call and confirm!
All Inclusive Menu:
$99
Caesar Salad,
LARGE Sized Caesar – 'Shake & Serve',
Chopped Romaine Hearts,
House Made Dressing, Croutons
Marinated Tomato Salad,
Assorted Tomatoes, House Vinaigrette,
Basil Marinated Burrata
Wood Grilled Swordfish Steaks,
Garlic Aïoli, Pangrattato Topping
Celery Risotto,
White Wine Braised Celery Hearts,
Parmigiano, Grilled Lemon
Wild Boar Bolognese,
Slow Cooked with Zucchini & Rosemary,
Two Minute Mezzi Rigatoni Pasta
Nutella & Espresso Semi Freddo,
Hazelnut Sponge Cake, Espresso Mousse,
Nutella Mousse
A La Carte:
Pan Fried Southern Soft Shell Crabs,
Quick Reheat, Capers, 'Big Easy' Remoulade
$19 per Pair
Seared Sea Scallop, Serves Two,
Spring Green Onion Risotto, Grilled Lemon $38
Veal Parmigiano,
Pan Fried Veal Sirloin, Slow Cooked Tomato Sauce,
Blend of Mozzarella, Parmigiano, & Asiago $35
Spaghetti & Meatballs,
Hand Made Beef & Veal Meatballs, Red Sauce,
Extra Sauce, Parmigiano Blend,
Two Minute Fresh Spaghetti $29
Hand Cut & Marinated Lamb Chops for the Grill,
Exotic Spice Crust, Fresh Mint -- Four Chops $49
Add a Bolognese $30
Add a Big Caesar $19
Beer & Wine available with your order!
WHITE:

2017 SPOTTSWOODE SAUVIGNON BLANC $39.00

2017 GARY FARRELL, RUSSIAN RIVER CHARDONNAY $45.00


RED:

2017 AMTHILL FARMS PINOT NOIR $42.00

2017 TEXTBOOK MERLOT $30.00

2016 HONIG NAPA VALLEY CABERNET $60.00


ENTITLED BREWING COMPANY

IPA, WHIT & WISDOM (WHITE ALE) & THERAPY (SESSION) $12.00 4 PACK

BETTERMENT (NEW ENGLAND STYLE IPA), ARTIES STRONG ALE $14.00 4 PACK